This is the first time I have taken two days off in a row since July 12th and 13th.
It feels like I am in full taper mode! Most of the soreness associated with my high mileage, run every single day routine, is rapidly dissippating. I haven't done any tapers for the four races I've run in the last two months, so this is kind of a treat. It does go against the Brooks Hanson philosophy of constant pounding until the marathon (i.e. never running on fresh legs). But it is necessary right now.
Just waiting for my shins to get to a point where they will be able to handle the next five weeks before the REAL taper without getting a worse injury. So, I may not run again until Saturday. Just need to get them to 75%. They will likely never get above 90%, unless I change my running form.
For treatment of my shin, I'm using a
Runner's Remedy
shin compression sock with a pocket for an ice pack to sit directly over the sore area(s) of my shin.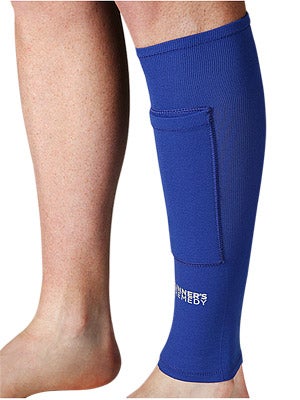 I'm also using "
The Stick
" roller to massage the area as well. Seems to be helping!
And finally, to loosen all of my feet and lower leg muscles, I use
this
: